Volunteer in central Portugal. Help harvesting olives, cutting firewood and with making jams and chutneys.
Description
We, Angelika(58) and Christof(56) as a couple and Ires(52) with her youngest daughter are living in an old shist-house at the edge of a small village in the mountains.
The house is completely restored with 5 rooms, a guestroom, kitchen and bathroom with solar warm water.
There is a small chicken-house, some sheds, a workshop and a garden with greenhouse, cistern, vines, fruit- and olive trees.
Area
Coimbra and Center
Type of help.
Animal care,
Help in the house,
General Maintenance,
Building,
Gardening
Help
The work in the garden depends from the season: seeding, planting, weeding, harvesting and picking cherries, raspberries, grapes, kiwis, olives....
In the house: making juices, jams and chutneys, cleaning etc.

Christof is happy for each hand helping to do small repairs at the
old building, putting insulation on one more roof, repairing fences,
making firewood etc.
Languages spoken
German, Portuguese, English
Accommodation
we have a guestroom for 2 people and places to set up a tent.
There is common use of our kitchen and the bathroom.

What else ...
If you want to come, please mail us in advance or give us a call.
Work is 4-5 hours daily except for Sundays.
We have bicycles and can show you beautiful trails through the
deserted mountains around, and as well hiking and canoeing
trails. You can also use our dinghy and make a trip on the huge
"barragem do Cabril", which is 4 km away.
There is a daily bus at 16:30 from Coimbra directly to Chã de Alvares and several buses from Lisbon or Porto to Pedrogão Grande
(20 km from here), where we can pick you up.
Some more information

Internet access

Limited internet access

We have pets

We are smokers
Volunteering hours expected
4 hours
Host ref number: 895295182336
Feedback left about host

(Excellent)
[24/01/2014]
We've been at Angelika, Ires and Christof's place in the end of December 2013. Both of them are nice, understanding and ressourceful persons. We liked the work, the food, the games, the (many) teas, the dogs, the pirate cat, Christmas eve, etc, etc. The only thing we feel like complaining about was that it was too short. Thanks to them, we've
more

(Excellent)
[26/01/2014]
Thanks Steph and Jaques for staying with us, picking the last olives in December, helping with firewood and in the garden and also with work around and in the house.
It was good fun to work with them and when they worked on their own, they were very reliable. Whenever needed, they joined in our activities and helped to prepare a nice
more

(Excellent)
[11/12/2013]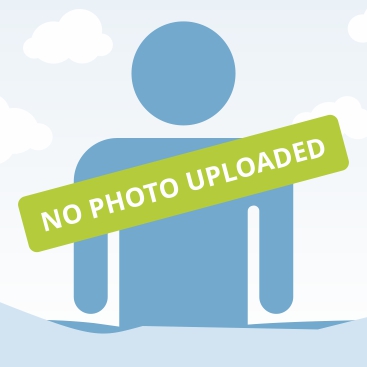 I just left this morning after having spent 9 days at this beautiful place, situated in a peaceful village!
Christof and Ires are really good honest people, very welcoming and openminded. I will miss them for sure! I didnt get to meet Angelica, but Im sure that she is too. 1 cat and 2 happy dogs also lives here.
I spent most of the time
more

(Excellent)
[13/12/2013]
Petra is uncomplicated and easygoing, a quick learner, and gains almost immediately a survey of all the details. She is quite experienced as an autonomous worker, takes naturally part of responsibilities in house and kitchen and spreads a good atmosphere without any comment. She is a good listener, friendly to everybody and fantastic with
more

(Good)
[16/09/2013]
We really loved Chaymes permacultural activities in our garden. He has a lot of knowledge about plants and gardening and likes to share this with whoever is around. He showed us, how to improve the composting process and to make and apply IMO, a quite efficient technique from Korea we didn't know before. After 3 weeks of his continuous action, we
more
Please log in and visit this profile to leave your feedback.