Volunteer at a self development centre on the island of La Palma,. Spain.
Description
Ours is a project born with the desire to "awaken" the potential in all of us, accompanying through a holistic approach towards a new consciousness in this unique era of change. For that purpose we offer regularly retreats, workshops, conferences of all kind: yoga, meditation, bio-dance, ayurveda, etc

The centre is mantained by a small group of volunteers. At the moment we have already 2 long-term volunteers but we welcome more people with specific skills.

We have different projects in mind :
- To build a big pond, a dry toilet and an outdoor kitchen for the tipi area and the future camping site.
- To plant more fruit trees and vegetables.
- Also we welcome people that knows how to promote efficiently this kind of centre outside canary islands.

The project is placed in the east side of La Palma, near the capital and the airport. It's surrounded by mountains, forrest, and it has wonderful sea views but is over 400m2 so is not so close to the beach and can be a bit cold in winter compared to other parts of canary islands but if you like nature and a quiet life you will feel in a paradise.

We work towards a sustainable environment and welcome people who knows about permaculture.

See you soon!

"DESPERTAR EN NUESTRA PROYECTO"
ES UN PROYECTO NACIDO CON EL DESEO DE "DESPERTAR" EL POTENCIAL QUE CADA UNO LLEVA DENTRO, ACOMPAÑÁNDOTE A TRAVÉS DE UNA FILOSOFÍA HOLÍSTICA EN EL CAMINO DE UNA NUEVA CONCIENCIA EN ESTA SINGULAR ERA DE CAMBIOS.
PONEMOS A DISPOSICIÓN DE GRANDES Y PEQUEÑOS UNA AMPLIA PROPUESTA DE CURSOS, SEMINARIOS, RETIROS, CONVIVENCIAS, TALLERES Y CHARLAS; ASÍ COMO LA POSIBILIDAD DE DISPONER DE LOS ESPACIOS PARA PROPUESTAS PERSONALIZADAS…

PROYECTÁNDONOS HACIA UN ENTORNO SOSTENIBLE, ESTAMOS TRABAJANDO EN LA CREACIÓN DE UNAS CHARCAS Y UNA HUERTA CON TENDENCIA BIODINÁMICA.

ACTUALMENTE TENEMOS DOS VOLUNTARIOS A MEDIO/LARGO PLAZO, PERO ACEPTAMOS PERSONAS QUE TENGAN HABILIDADES MANUALES Y CONOCIMIENTOS DE AGRICULTURA ECOLÓGICA, HIERBAS MEDICINALES, BIOCONSTRUCCION, PERMACULTURA...



OS ESPERAMOS!
Area
Canary Islands
Type of help
Gardening,
Building,
Babysitting / child care,
General Maintenance,
Help with Eco project,
Help in the house,
Helping with Tourists,
Art project,
Help with Computers / internet,
Teaching
Help
In the creation and maintenance of orchards,
With the maintenance and cleaning of the building
Gardening and outdoor work
Care and play with the children during adult workshops.
Support during open workshops
Website development and promotion.

Creación de unas charcas.
Limpieza y mantenimiento del centro
Trabajos de madera y construcción.
En la realización y mantenimiento de los huertos,
Trabajos de jardinería y exteriores
Cuidado y juego con los niños cuando hay talleres de adultos.
Apoyo en general cuando están abiertos los talleres
Desarrollo y promoción de la página web/facebook

We do not charge any fee.
Languages spoken
español /ingles/italiano
Accommodation
Shared room with bathroom, teepee or tent. Shared Kitchen.

Cuarto compartido con baño, tipi o tienda de campaña. Cocina compartida.
What else ...
You need to speak basic Spanish to communicate.

The vital and personal hygiene is essential in shared spaces
Being very environmentally respectfuland towards people living here too.


Se necesita hablar español básico para poder comunicarse.

La Higiene vital y personal es imprescindible en espacios compartidos
Ser muy respetuosos con el medio y con las personas que conviven en este.
No mascotas o animales
Some more information

Internet access

Limited internet access

We have pets

We are smokers
Volunteering hours expected
5 Hrs/day, 5 days a week = 25 hrs/week in total
Host ref number: 626277785537
Feedback left by and about host
by
Jan

(Excellent)
[04/03/2014]
La Tamaya is a remarkable place, an island of piece, where you will get plenty of space to grow, implement your ideas, get inspired, inspire others, heal, breathe... I am very happy to have had the opportunity to get to know all of you and spend an intense part of my life that I will never forget! Also - i like to remember all the world-wide
more

(Excellent)
[06/03/2014]
Honza (or Jan) has stayed with us more than four months so he is already part of the family; although his initial project was planting fruit trees he has also been very helpful in other areas, like cooking, gardening, doing administration tasks, welcoming the people who comes to our workshops or helping the travellers that stay with us (he knows
more
by
sabine

(Very good)
[25/02/2014]
I really enjoyed my stay !!! it was great to work, eat, live together and to become part of the little community there! it was a nice, positive atmosphere and all the people i met were nice, too!!
i wish i could have stayed a bit longer, so i could have got a few more things planted ....hope, to come back sometime...good luck!


(Excellent)
[25/02/2014]
Sabine came to stay with us for a few weeks and her experience as a professional gardener helped us a lot to move on with various outdoor projects. Sabine offered some original views and was a tremendous help to us, had a great time together. We miss you (and your yummy home-made bread!) :-D hope to see you again soon!
by
Miguel Angel

(Negative)
[22/10/2013]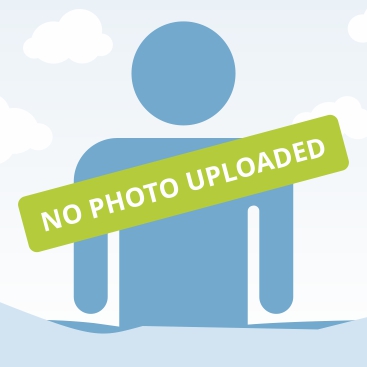 (Neutral)
[25/02/2014]
We never heard of you, neither met you in person, thus we remain confused about your feedback...
Please log in and visit this profile to leave your feedback.