House maintenance in South west France
Description
We are a retired couple aged a youthful 79 and 65! We live in a comfortable old house set in a hectare of garden with a swimming-pool in a small village in south-west France with spectacular views of the Pyrenees. Geoffrey has lived in France for 23 years and Peta for 16. We have a family of four cats!
Peta reads a lot, likes to write and would like more time in which to do both, and also loves cooking, while Geoffrey keeps himself busy in the garden, on his PC following the worlds of wine and finance, and doing Sudoku and other puzzles. He also loves music and the opera.We are both very interested in food and wine of all kinds.
Apart from doing quite a lot of travelling which we enjoy, we live a quiet and peaceful life. We are always cheerful, don't take life too seriously and anyone with no sense of humour need not apply!
Area
Midi Pyrenees
Type of help.
Help with Computers / internet,
General Maintenance,
Building,
Gardening
Help
We have a cleaner and a gardener who each work a limited number of hours a week. However, as with any large old house the maintenance is on-going, much of which, in years gone by we would have done ourselves, but due to advancing years is now beyond us!

The garden is large and needs constant attention all year round. This is probably our priority. We would like to build a couple of raised vegetable beds so someone who could do that would be very welcome, as would someone who can cut timber up into logs and split them for firewood!

There is some redecorating to be done, both inside and out. It is not overly complicated but does require someone with at least a basic knowledge of decorating, particularly proper preparation. We both have a lot of decorating experience that we are sadly no longer able to use, so are in a position to raise your skill levels if necessary. There is also always general maintenance work to for which we have (most) tools available.

If there is anyone out there who is a trained upholsterer/furniture restorer, please do apply! We have somevery nice, old furniture that needs a lot of TLC. We have a lot of tools but you will probably have your own specialist ones and would prefer to use them. We have a large garage/workshop where you can work in peace!

The work is not 'routine' but more in the form of projects, so we are happy for workawayers to make their own hours up to 25 per week. For example, if you want to pack 25 hours into 3 days (if the task allows it) and have the rest of the week off to go exploring etc., that is fine with us.
Languages spoken
English, French
Accommodation
Good-sized guest bedroom on the ground floor of the house with one standard double and one single bed. The shower-room is not en-suite but has been recently up-dated and is on the same floor. Cats on the bed are optional!

What else ...
We cannot provide a car but we do have two bicycles that workawayers are welcome to use and there is a lot of very pretty countryside around. We are happy to provide picnics for you!
There is a daily bus service from our nearest town 5kms away (Maubourget) to Tarbes where there is an SNCF station and a bus terminal. While our workawayers will obviously want to 'do their own thing' during their time off, we will also be happy, if time allows, to take them on the occasional excursion to places of interest such as Auch with its amazing cathedral or to the Pyrénées which are less than two hours away and good for hiking in summer and winter sports from mid-December to end of March. Please note that while we are happy to make the occasional excursion to the mountains, we neither ski nor hike so skiers and hikers will need their own transport!
We are also close to Spain, both the Spanish Pyrénées and the Atlantic coast where there is good surfing. On the French side of the border, Biarritz and St Jean de Luz are easily accessible by train. We can help with advice about transport, where to stay/eat etc.

In summer workawayers are free to use the pool as much as they like. There are some golf-courses nearby and we have clubs available which they are welcome to borrow.

Peta is a smoker but Geoffrey isn't. Both smokers and non-smokers are welcome but there is NO SMOKING in bedrooms or during meals. Ash-trays to be regularly emptied especially at night.

For workawayers wanting to improve their French please note that we speak English at home and in the village itself there is little opportunity for visitors to speak French as there are no shops, cafés etc. so little social life. Maubourget, at 5kms away (downhill on the way there, uphill back if going by bike!!), offers more scope for practising French.

Please be aware that the village is quiet and relatively remote and we are not overly social. Also, our friends tend to be in our age-group. If we know of workawayers among our friends we are happy to effect introductions. However, this is not a placement for people who want entertainment or a lot of company during their off-hours although there are good cinemas in nearby towns showing up-to-date fims (in French!) and Opera direct. This placement is probably more suited to a couple who enjoy country living or single people who enjoy the country together their own company. Obviously we will have all our meals together (unless our Workawayers are early risers which we are not, in which case they are welcome to help themselves to breakfast) and we thoroughly enjoy lively company and conversation, but not all day long and nor into the wee hours!

Wifi is freely available in the house but we do ask that Workawayers bring their own lap-tops or I-pads.
Some more information

Internet access

Limited internet access

We have pets

We are smokers
Volunteering hours expected
Five hours a day five days per week
Host ref number: 599949833358
Feedback left about host

(Excellent)
[29/01/2014]
Pawel spent three weeks with us and we were, quite simply, delighted with him. He worked a small miracle in our garden, weeding, digging, edging flower-beds and generally tidying up. He did as good a job of sanding down our teak garden dining-table as he did of cleaning and polishing the car, then when the rain came down he turned his hand to
more

(Excellent)
[30/01/2014]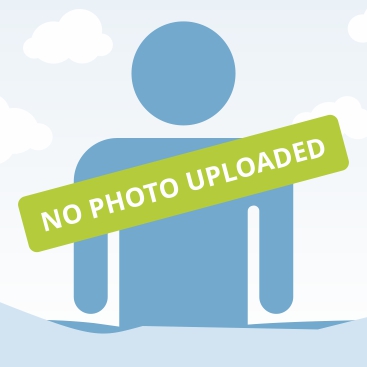 I had a great time with Peta & Geoffrey. They are fantastic people - very warm and interesting hosts. I had a lot of fun and I listened many nice stories. Work was varied and never too hard. I learned some new things, improved my language, met new people, tasted new food and wine, which was plenty and delicious! I also have seen new fantastic
more

(Neutral)
[01/12/2013]
Wadim stayed with us for nearly four weeks. He was our fourth Workawayer but this was his first experience and we felt that perhaps he didn't know quite what to expect nor fully understand what was required of him.
We didn't find him to be a naturally helpful young man in that he always had to be asked to help with everyday things like washing
more

(Excellent)
[27/06/2013]
We hosted Alix and Julian for nearly four weeks in June 2013 and can fully recommend them to other hosts. They are hard-working, fun, interested in everything and very easy to have around. They set about all the work that we asked them to do willingly and cheerfully and always did a very good job. We are as delighted with our newly decorated spare
more
Ian and I stayed with Peta and Geoffrey for 2 weeks in May. It was our first experince of workaways as it was for our hosts.
All I can say is that it worked out perfectly, we couldn't have asked for better hosts! The work was mainly outside work which we wanted so it fitted us very well, nothing was too strenuous and all very rewarding. Peta and
more

(Excellent)
[20/05/2012]
Vicky and Ian were our first workawayers and, as we were their first hosts, none of us really knew what to expect but, in a nutshell, they will be a very hard act to follow! They stayed for two weeks and it went by in a flash.
They were cheerful, open, friendly, incredibly willing, worked fast while being meticulous in everything they did. Most
more
Please log in and visit this profile to leave your feedback.