British family with 5 children living in the mountains looking out over the Spanish mediterranean coast
Description
We are an English family living in the mountains of Spain about 30 minutes inland from the Costa Blanca Mediterranean coast (midway between Valencia and Alicante). Phil and Jo are in their mid-forties, a teacher and musician, and both speak 5 languages (English, Spanish, French, German and Russian). We have five children between the ages of 17 and 7.

We live in a solar and wind-powered wooden house at 800 metres altitude, with fantastic views out over the Mediterranean to Ibiza and in the other direction towards ridges of high mountains.

We are building up a smallholding, already consisting of goats, horses, a donkey, chickens, rabbits and extensive vegetable garden. We also have cherry and other fruit trees.
Area
Alicante
Type of help.
Art project,
Language practise,
Animal care,
Help in the house,
Help with Eco project,
Farming,
General Maintenance,
Cooking / shopping,
Babysitting / child care,
Building,
Gardening
Help
We are looking for a individuals or couples to stay for free in return for help around the house, with the children and with the animals and vegetable patch. There might also be small building projects.

We have two caravans and a wooden cabin (all using the bathroom facilities in the house). The type of accomodation available will depend on the number of volunteers and other visitors - you need to be flexible (you can camp in our cherry orchard in the summer months if you prefer). We will always do our best to ensure that you are comfortable.

We use caravan-style portable toilets in both the volunteer accomodation and the house (we are currently planning the buiding of a composting toilet). So if you cannot live without a flushing toilet, this is not the place for you!

After welcoming volunteers for almost three years, we are experienced hosts and almost always find jobs which our volunteers enjoy doing. There are also daily routine tasks which simply need to be done (we are a household of up to 10 people including volunteers)! Ideally we are looking for people who are either prepared to help with cooking and household tasks, or with animals and other outside jobs, or both.
Languages spoken
English, Spanish, French, German, Russian
Accommodation
Caravan or wooden cabin (optional camping in the cherry orchard)
What else ...
We can also offer language tuition, music therapy and massage, meditation and breathwork, either ourselves or as part of the wider community which we are part of here in the beautiful mountains.
Some more information

Internet access

Limited internet access

We have pets

We are smokers
Volunteering hours expected
Around five per day, but flexible as to how and when the hours are worked.
Host ref number: 17185784514a
Feedback left about host

(Excellent)
[09/03/2014]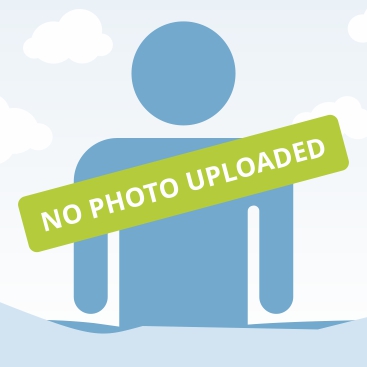 We truely loved our stay at the top of the mountain, with beautiful views all over the valley. The family is awesome and great fun, we've been happy to get to know them. They were very flexible regarding the dates and made our stay comfortable and enjoyable.
The little farm is great to work on, although there is always something to do.Thanks to
more

(Excellent)
[02/10/2013]
We had a great stay at the Baldwins a few weeks ago! A very friendly, energetic and entertaining family to spend time living and volunteering with. We enjoyed the variation of work from both indoor and outdoor tasks and felt they were fair, generous and warm as hosts! All the kids are very mature, kind and also funny and we really enjoyed their
more

(Excellent)
[11/01/2013]
I spent a wonderful month with this great family!!!
I learned how to milk goats and I made cakes for them
I also spent a lot of time playing with the lovely Natasha and the other children
the area was beautiful and it was always nice to go on a walk with their five dogs
I hope to come back there soon
Mia

(Excellent)
[18/07/2012]

We only allow contact to Workawayers with active subscriptions.
This family is wonderful! I felt at home as soon as I met them all. The location is breathtaking, all of the animals are friendly and fun, and I got to pick some of the work I did depending on my own interests. It is a shame I could only stay for two weeks. I couldn't have imagined a better first workaway experience!

(Excellent)
[13/07/2012]
Had a great time staying with Jo, Phil, all the kids and the many many animals!! They have a really beautiful house and are a lovely, open friendly family who I very much enjoyed spending 3 weeks with. I helped out with all kinds of stuff from milking goats, harvesting cherries, cooking and bottle feeding the cutest puppies ever! :)

No show
[20/05/2012]

(Excellent)
[04/02/2011]

We only allow contact to Workawayers with active subscriptions.
Sorry I've taken forever to leave some feedback! I stayed with Jo and Phil and the kids for two three week stints and had an amazing time. I joined in with all sorts of different jobs including feeding and clearing out the animals, looking after the veg patch, cooking and looking after the children. But none of it really seemed like work because
more

(Excellent)
[03/07/2010]

We only allow contact to Workawayers with active subscriptions.
The Baldwins were GREAT! We loved it there and hope someday to make it back. The family was very welcoming and the food was good too!

We couldn't have met or stayed with a better family.

Go.... Stay with them... They are FANTASTIC!!!

(Oh, and make sure you ask for the scones... they are very good)
Please log in and visit this profile to leave your feedback.