Volunteer in Sicily, Italy
Description
Our farm in sicily is about 15 hectares, is 3 km far from the small town of Calatafimi-Segesta and it is just 3 km at eastward from the ancient town of Segesta. You can see the ancient town and the theatre looking at the window of many rooms.We can give hospitality to young people who wish a work-holidays experience in Sicily: English speaking young people are preferred but French and Spanish ones are welcomed too. They have to work three-four hours a day and will get free hospitality.
Area
Sicily
Type of help
Other,
Helping with Tourists,
Animal care,
Help in the house,
Help with Eco project,
Farming,
General Maintenance,
Gardening
Help
On the farm we produce olive oil and white wine which are on sale. There is also a small production of red wine, fruits, vegetables and honey for guests only. All the productions are grown biologically, the position of the farm on the top of a hill preserve it by land or river pollution.

Meals are served all together and are the same for all guests. I am a physicist so I speak English and a little French. Whenever is possible I like to live with my guest. I have good knowledge of the Sicilian west side territory and if you like I can drive small group by Land Rover to discover unusual archaeological places on the mountains around Segesta.
Languages spoken
Italian , English, french
Accommodation
On the farm, in a room
What else ...
The wood and the valley of the farm are very clean so you can walk or cycle, The farm is suitable for sport activities. Spring and autumn are the best seasons, the weather conditions are perfect, the land is green and you can pick up mushrooms and eatable wild vegetables or beautiful flowers.
Volunteering hours expected
4
Host ref number: 15376467374b
Feedback left about host
by
Pekka

(Excellent)
[03/12/2014]
I spent 2 months at Gianfranco's farm during October - November 2014. The work at the farm is not arranged in a typical volunteer style where you work for instance every day from 9 to 3 o'clock. Instead, work is done when needed. It is more like a lifestyle. So some days you end up doing nothing and some other days there is a lot of work. It is
more
by
Riikka

(Excellent)
[04/10/2014]
I stayed at this farm for a week during my Italian trip in September 2014. I had truly great time in his beautiful farm, and I learned a lot! :) The work was very manageable and left me a lot of time to explore the surrounding areas.
by
Tim

(Excellent)
[17/08/2014]
I felt like a member of their family. I had the pleasure of meeting one of Gianfranco's sons in Japan at another workaway, and when I decided to come to Italy they were happy to host. It's incredible here! They are wonderful people, the scenery is stunning, and the workload is very manageable. I would have nothing negative to say about my
more
by
Mariana

(Excellent)
[21/07/2014]
The memorable 2 weeks at Gianfrancos place passed by in a very relaxed athmosphere- amazing landscape, delicious food, classical music and great people. Gianfranco and hes sons are very well-educated people with interesting views, but at the same time very simple and easygoing. I definately enjoyed my time spent in Villa del Bosco and wish to come
more
by
Antonia

(Negative)
[08/04/2014]
Strong communication problems before my arrival, so that I couldn't come in the end.
by Jacqui
Jacqui and I stayed for 2 enjoyable weeks in November 2013 just after the year's olive harvest. Gianfranco was very hospitable, easy going and very fair with working hours. We were able to explore the local surroundings as well as Calatafimi and the old town of Segesta. We very much enjoyed sitting down after dinner and enjoying some of
more
by
Katarzyna

(Excellent)
[30/06/2013]
Marvellous place, incredible atmosphere, friendly people, healthy food and amazing memories from Sicilia. I spend with Gianfranco, his family and friends 3 unforgettable months. If you want to relaks far from big city and close to nature this is the best place! What can I say more... This is perfect place for workaway experience.
by Belinda

(Excellent)
[21/03/2013]

This workawayer has chosen to keep their profile private, but can be contacted regarding this feedback by other workawayers.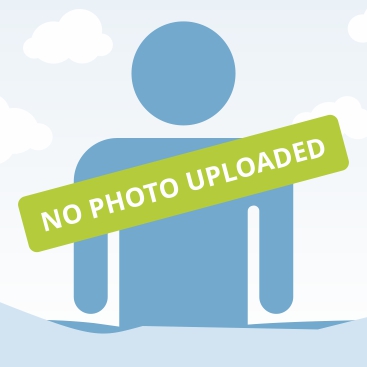 Gianfranco is a very easy going guy and you'd get to experience great nature surroundings in Sicily. Great experience I had with warm welcome.
by
Gordon

(Excellent)
[29/12/2012]
I stayed here for a month and a half in the summer of 2012. Gianfranco and Angelica were the best hosts i could have hoped for. The house and surroundings were great, and the food was incredible. I had lots of free time to explore and take part in a few expeditions. I also spent time with Giandfranco's two sons who made me feel very much at home
more
by Josephine
We had a great time on the farm, the location is just incredible. We wish we could have stayed more than the 1 week, it would've been great to get involved in the olive picking, hope the yield and quality ended up being good. Gianfranco was a very friendly host, who makes excellent olive oil, wine and honey. We hope to return someday and hopefully
more
by Katrin
I would have liked to choose 10 smileys but 4 of them are the maximum rate here.
What can I say... I had an incredible time in Sicilia! I arrived in april with the idea of staying for 3-4 weeks and left in august after 4 months.
The place, the town, the familiy, the people there... everything is very special. It's a particular place, very
more
by Ethan
Had an incredible time at the farm here. ABSOLUTELY stunning views of the landscape of Sicily and a wonderful family as well. The work was light and enjoyable and the olive oil and honey incredible. Definetly would love to come back at this farm. Thank you so much for everything John Franco and I hope you will host me and Sole again! Talk to you
more
Please log in and visit this profile to leave your feedback.