Volunteer in Ramat Negev
Description
I have 7 hectares of pomegranates, cultivated using a unique, cutting edge trelissing system. The orchard is located in a beautiful desert location in the Ramat Negev highlands, surrounded by a sand dune nature reserve. This is a new farm, giving the volunteers an opportunity to take part in a pioneering experience. I am also participating with various eco-projects in the community and we have recently started building a straw bale house with clay and mud on the farm.
we just finish the harvest and we need good people to help us build the mud house and desine the trees
We are lucky to have wonderfull people here with an amazing Atmosphere.
Eitan
Région
Ramat Negev
Type de travail
Help in the house,
Help with Eco project,
Farming,
General Maintenance,
Cooking / shopping,
Building,
Gardening
Travail
The volunteers will participate in all aspects of the pommegranate cultivation- pruning, trellising, harvesting, weeding, etc. They will also take part in several construction projects such as building homes with earth, wood and straw, improving the volunteer's home.

After hours you can take a hike in the desert, go to the nearby Thai market where necessary things can be purchased or go visit some of the neighbouring farms which also has volunteers year round and have dinner together, play music or just relax...

Many volunteers have mentioned that the sand dunes are an ideal location for Yoga and meditation practise...
Langues parlées
English, Hebrew, French
Logement
Room and board are included. The volunteers board a caravan home in the field, with a compost toilet and a warm shower. Part of the work will also be to improve the volunteer living area/house...
Autres choses...
We serve vegetarian meals 3 times per day, if meat is necessary it can be purchased at the nearby Thai market.

Workers are requested to commit for at least 1 week, and long term workers will be very welcome...
Photos
My Photo Album
Cliquer pour agrandir.
Host ref number: 11728354dc16
Feedback left about host

(excellent)
de Charlotte [11.22.2013]:
pour
host
I spent two magnificent weeks working at Eitan's farm. The work was always interesting and we made fresh bread everyday and cooked over the fire and in the outdoor pizza oven several times. Eitan is a wonderful teacher and a wise philosopher, and the desert scenery is spectacular. I wish I could have stayed for longer.

(excellent)
de Janina [09.20.2013]:
pour
host
This place is magical!
The farm is wonderful, Eitan is wonderful, the atmosphere is wonderful. So peaceful and quiet. So many things so learn and so many people around from whom u can also learn a lot (about the trees, about builidng, farming and life!).
I felt very welcome from the first second i arrived. U should definitely come and check out
more

(excellent)
de JOHANNA [09.19.2013]:
pour
host
Since the very first minute I met Eitan I knew my time in the desert was going to be amazing. My dear Capara, is a great professor, he does not only teach u to work with the trees but also touches ur heart with his advise and smile.
He´s got the magic powder that makes the desert be the most beautiful place in Israel.

(excellent)
de Jon Anderson [07.15.2013]:
pour
host
Had a wonderful time here, Eitan is the most chilled guy you will ever meet. Thanks for having me

(excellent)
de Regert [06.22.2013]:
pour
host
Too awesome to describe, you'll have to experience it for yourself...

(excellent)
de Matan [06.20.2013]:
pour
host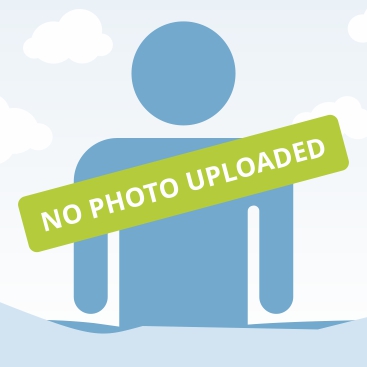 the best place to volunteer in israel!!

(Très bien)
de Deborah [06.20.2013]:
pour
host
I volonteered here for one week. I met wunderfull people, played with the two kittens. we cooked together and wherer working with the pomegranate trees. this kind of work is called "ledalel".
If u like the Desert go and voloteer there!
Veuillez vous connecter pour laisser votre feedback.