Help wanted at developing Permaculture healing community at the waterfalls, near the beach Costa Rica
Country: Costa Rica

Workaway Host rating


5
Last Activity

29/10/2014
Description
We are an educational retreat (including sustainable gardening and living, yoga, meditation, natural health, healing and medicine) on the South Pacific coast of Costa Rica.
Here have Permaculture gardens, mountain rain forests, refreshing waterfalls, exciting wildlife galore, lots of tourist attractions and a very open minded village with all you need and want !

We live surrounded by tropical rain forests with toucans, hummingbirds, howler monkeys, tree frogs and much more to discover. We are just across the road from a refreshing waterfall with great swimming pools with other amazing falls just a short hike away, all in walking distance to the beach.
We have many fruit trees including different bananas, mangos, star fruit and water apple, as well as lots of wild edibles on the property.

We invite people to come and co-create our community with part-time work exchange*.
*Most volunteers prefer to give a small contribution in order to work only 3-4 hours in the heat of the jungle and still enjoy the freshest, healthiest and most delicious food.
We are less a producing entity than a hands-on learning and healing center and have very limited funds, where we depend largely on your voluntarily help and donations*.
Our vision is growing towards sustainability, learning in community and having fun in nature.
We welcome your creative ideas and like to learn from your experience.
In order to you slowing down, completely arriving and touching base here base and We require a minimum stay of 2 weeks.

If you are not interested in a natural lifestyle, this is not your place.
This includes a mainly raw plant based diet.
We are also starting the day early at dawn and slow down after sunset.
Area
at the waterfalls in Playa Uvita, South Pacific Coast, Costa Ballena, Costa Rica
Type of help
Teaching,
Help with Computers / internet,
Other,
Art project,
Language practise,
Charity work,
Help in the house,
Help with Eco project,
Farming,
General Maintenance,
Building,
Gardening
Help
We are open to people that can wholeheartedly commit to working towards a healthier planet and people.

We are seeking self-motivated part-time workers* who are flexible, dependable, creative and efficient. Come with the desire to learn and co-create and with a sense of curiosity and an ability to observe, learn, grow and share.

We ask that you come for at least two weeks and prefer that you stay much longer.

Our work exchange program usually starts on monday morning. We encourage you to come a couple of days before to enjoy our place as a guest, discover the region, meet the community and find out how things work.

Please bring your own gloves, bug & sun protection, a flashlight and sturdy shoes. If you are willing, please email at least a couple of weeks before you leave, to see if you can bring some books, seeds, or other supplies we might need and we will reimburse you for when you arrive.

Thank you for your interest in working together here. We're looking forward to working with you towards a more sustainable relationship between humans and Mother Earth.

*Part-time workers pay partial costs for the meals and much fun without working all day.
Languages spoken
English, Deutsch, Español
Accommodation
We invite you to sleep in one of our many hammocks, one of our fewer mattresses - both in our open house or under one of our large roof away from the main house for more tranquility.
You can bring your own tent for even more privacy, or use one of our older tents, which can also be put any where including under a roof.
If you require other types of accommodation contact me and maybe we will have something else available for the time you will be here.

We share a beautiful open house with a nice kitchen, a fridge, a washing machine, electricity 110V/220V, internet, phone, cold and hot showers and lot more.
Its a very nice living in a nature setting with ponds and fruit trees covering the property!

The village of Uvita offers all you need, including big supermarkets, banks, ATMs, restaurants, bars, all kind of stores, pharmacies, medical care centers (including a dentist), beauty and massage salons, tourist information, car rentals, bicycle rentals, adventure tourism, internet cafes, taxis, buses and many other services and facilities.
Its easy to get here with direct bus from San Jose or the boarder to Panama.
For around $65 we can arrange an airport direct shuttle service to us.
What else ...
please note that we are not operating at the waterfall hostel, and go straight ahead at the blue public water tank 150 steps at the adjacent property, right before the waterfalls left.
please do not enter the hostel if you are not intenting to stay there as a paying guest.
This host charges a fee
read more
Why does workaway.info allow listings of hosts who charge money?
In developing countries (Where most hosts are involved in charity work or community development) some of our hosts may ask for a small donation to help the host family or charity (often less then 5 dollars per day) Workaway will allow this listing when the donation goes directly to the family or charity and is just to cover the cost of the volunteer's stay.  (This will be clearly marked on the host listing).
We will strictly not allow listings posted by agents, "middle men" or projects who we feel are looking to profit from a volunteers stay.
 
We ask for a contribution to your food: $5 per day
Some more information

Internet access

Limited internet access

We have pets

We are smokers
Volunteering hours expected
3-4
Host ref number: 000000000044
Feedback left about host
by
Karolina

(Neutral)
[09/03/2014]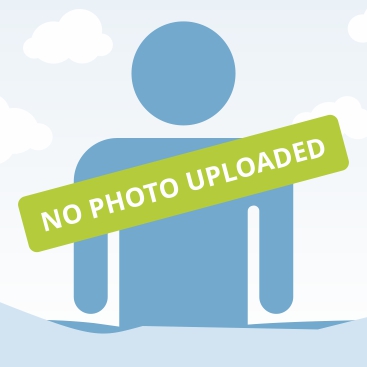 Though I was warmly welcomed by the director, his family and the few workaway crew, I very quickly saw the dichotomy between what was being said and the actions taken, related to lifestyle and personal choices.
Not interested in having my ideas and notions wholly and instantly dismissed and adopting someone else's dogma blindly. Not the place for
more

(Neutral)
[11/05/2014]
I feel sorry for Karolina to not have found here what she was looking for.
Most probably she missed out the last part in our description which is online visible saying:
>If you are not interested in a natural lifestyle, this is not your place.
This includes a mainly raw plant based diet.
We are also starting the day early at dawn and slow
more
by
Romain

(Very good)
[17/04/2013]
It's a magic place for nature's lovers (and we are). It's one of the best place for opening your mind to simplicity, and learning another way of life. We just prefered that there was more people than just us in the House.
Anyway, Patrick is a great person that know a lot about many things.
Thank you Patrick!

(Excellent)
[24/03/2013]
Dear M&M
I just wanted to say a big thank you for your loving help and the beautiful time with you.
It was super to meet you - my time with you in the jungle was the cream on the most delicious (workaway) cake.
With Love and Gratitude
Patrick
by
Maureen

(Excellent)
[15/04/2013]
Patrick is a great guy and a joy to be around. He has an amazing house in a place I can only describe as paradise. I enjoyed the work I did weeding and helping with the bamboo structure as did Martin, we also enjoyed our trips to the waterfall and beautiful beaches. I recommend anyone to go and help make Patrick's vision a reality and just immerse
more
by Eliane

(Excellent)
[28/02/2013]

This workawayer has chosen to keep their profile private, but can be contacted regarding this feedback by other workawayers.
The Hostel is under new management since december, and the volunteer conditions are not like in the description.
The place is a real jewel, in the jungle, close to waterfalls, great people, very quiet usually, not a party hostel. Good for just enjoying the beauty of life. Works include things like cleaning, babysitting, maintainence and/or making
more

(Excellent)
[01/03/2013]
Eliane

This workawayer has chosen to keep their profile private, but can be contacted regarding this feedback by other workawayers.
please note that the Permaculture, gardening, learning volunteer activities are now continuing on the adjacent land.
This is very exciting and fairly young project developing a healing community.
Still in the early phase, now setting up the volunteer center (communal house).
For now they only offer hammocks and tent spaces, a simple kitchen (no
more
by Carly
Had a great time here, made some incredible friends that will remain in my life forever. There is so much to do and everyone gets on so well....a truely magical place!

(Excellent)
[01/03/2013]
Carly

This workawayer has chosen to keep their profile private, but can be contacted regarding this feedback by other workawayers.
great place to learn living simplicity in a nice way
Please log in and visit this profile to leave your feedback.