We are a global team of culture seekers and innovators, passionate about travel and finding the path to change. We believe that we should never stop learning and exploring. We believe in travel with meaning.
By developing Workaway we want to inspire others to travel the world and find their true potential. We have seen thousands and thousands of volunteers use Workaway to connect with people and projects in other countries and make a real difference both on a personal level and to the communities they visit.
This is our passion this is our goal and this is our team…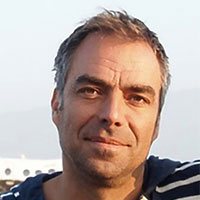 This is David.
Originally from the UK, David first came across the concept of volunteering whilst travelling in Hawaii in the early 90s. Managing to extend a one week stay into a two month one by helping out friends on the North shore.
The idea of being able to get directly involved with local communities whilst travelling, instead of being just another backpacker, stayed with him and with the onset of the internet he developed Workaway as a small site to enable travellers to make connections and find hosts to stay with.

Now based in Asia but constantly on the move he spends his time visiting new hosts and expanding ideas to keep the Workaway movement sustainable and moving forward. When not working he'll be developing his travel photography skills as well as being found somewhere on, in or under the water.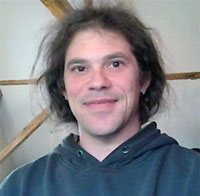 This is Alex.
He is head of our development team.
Alex has been coding and creating websites since 1998, and immediately liked the Workaway idea, since he had done quite a bit of travelling himself back in the eighties and nineties.
"I would have loved to have subscribed to workaway.info when I was in my twenties and would travel whenever I got the chance to - but back then there was neither internet (that I knew of) nor Workaway .
Now I have five kids, and I think travelling and volunteering are some of the best things you can encourage your children to do to enable them to meet other cultures in a way they never could by being tourists in a foreign country. What I enjoy most regarding workaway is reading new feedback submitted by workawayers or hosts. It really makes me feel good to see that our site is influencing so many lives in a positive way."
If you have technical questions or problems with workaway, Alex will be glad to help you.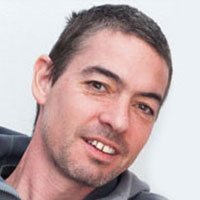 This is Chris.
He is part of our UX testing team. He is also available to help and advise Workawayers and hosts using the site.
He has travelled quite extensively starting backpacking in Europe as a teenager, riding a trusty, rusty Royal Enfield motorbike the length of India, a bicycle the length of Europe, living and voyaging on a sailboat and flying around the US on a private jet with a major rock band!
"The information age has given us so much to make our lives easier, but for those who are on the move and looking to be involved in the places they visit, Workaway provides an opportunity that was just not possible when I started out travelling in the early 90s armed with a thick (usually out-of-date) guide book.
My partner and I have just had our first child, I'm a keen photographer and play in a reggae band."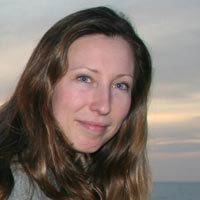 This is Alice.
She is part of our support team and deals with email enquiries, helps to keep our host list in order and she´s also available to answer media enquiries.
She has backpacked around South America and spent a year working in Australia. She fell in love with the Spanish language and studied in Cuba, Argentina and Spain. She has also toured for several years with theatre companies as a stage manager around the UK and in the US.
"I discovered the Workaway site in 2010 and it enabled me to get away and practice my languages, when I couldn't have afforded to otherwise. I like the fact that Workaway isn't just for gap year students - there are volunteers of very different ages and backgrounds and with unique skills to offer. I love hearing about the experiences that people have had through the site and the friendships that are created.
Although I'm a Londoner, i've ended up settling abroad and have just had a baby daughter with my partner, so I´m looking forward to us travelling together as a family."
This is Alicia.
She helps run Workaway mission control in Hong Kong, she's also our social media whiz and helps with design.
She has backpacked, travelled and volunteered extensively in many different parts of the world. She started Workawaying in 2012 and now has joined our team to help with hosts and development in Asia. She speaks English Spanish, Cantonese and Mandarin as well as a smattering of other Asian and European languages. Based in Asia, when not travelling you'll find her in a dance studio or watching some film you've never heard of!
"I love how the countless opportunities and adventures found via the site can really inspire and open up the imagination to a real world of possibilities. It is my insane way of keeping my sanity! The best part of working at Workaway is being able to witness how it has helped so many people, both hosts and Workawayers, to create their own lives; reaching out to their dreams and inspiring others to do the same."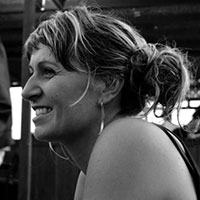 This is Katie.
Katie helps us run our database as well as liase with hosts projects across the globe. She comes from a background of working with volunteers through her experiences in community development projects in the UK.

She has backpacked through Central America and spent  long stints  in both Guatemala and Mexico. Katie is always available to answer doubts and queries via our help desk and loves to inspire others to travel and become involved in local communities.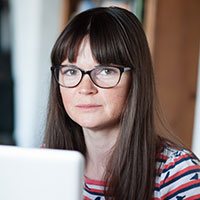 This is Ali.
She forms part of our help desk. As a graphic designer in Brighton UK, she only ever lived the travel dream through designing gap year brochures and flip flops! Turning her back on the rat race she set off in 2008 with her partner for Mexico.
"We went away wanting to live among locals and experience new places for what they really are, not just as backpacker destinations"

After a year and a half living and volunteering through Central America teaching English to local children, the savings ran out - I wish I'd known about Workaway then! A year's contract teaching English in South Korea proved to be a stark contrast and eye opener.

Now settled with her husband and little daughter. "I love being able to help both Workawayers and hosts and love to witness all the lives being changed through such a simple, yet impactful idea of cultural exchange."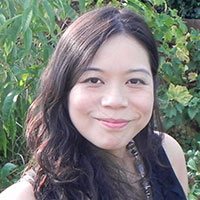 This is Shirley.
She forms part of our support team. She found her wanderlust by backpacking around Australia and has since travelled to many different countries throughout Europe and Asia.
Shirley grew up in UK and is now based in Hong Kong. She speaks English, Cantonese and has a basic understanding of Spanish.
When not working, she's usually found hiking, playing tennis or trying to keep up with the latest food craze. "The Workaway philosophy to me is simple yet inspiring. It's great to know about the unique experiences that people are doing and seeing the relationships that are formed. It's good being a part of something where people can gain so much, get more fun, freedom and fulfilment in their lives. "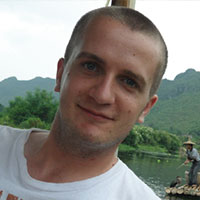 This is Ben.
He forms part of our support team. Originally from the UK, he is now embracing life in Hong Kong. When not working Ben will mostly be exploring nature or watching football games from around the world. Ben has previously travelled to several countries including a longer stay in the USA. He would have loved to travel more at the time and is looking forward to future adventures.
"If I had known about Workaway when I was travelling I would have been away for much longer. There are so many unique and exciting opportunities on Workaway which enable a truly meaningful cultural exchange. I am really pleased to be part of the Workaway team and to help to support volunteers and hosts"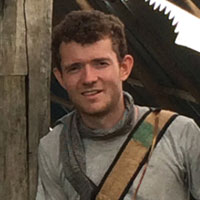 This is James.
Also based in HK. During the day he looks after operations and the management side of Workaway. This can involve jumping on calls with ambassadors, visiting hosts, through to making sure everything runs smoothly behind the scenes.
James loves traveling and meeting new people. During his spare time he runs a social business with a family he met in Cambodia in 2010. James was one of the winners of "Google's Young Minds" Award For Business in 2012.
"For myself Workaway is more than just traveling, it is a way to go beyond the tourist trail and brings together amazing people who would otherwise never get the chance to meet. That's where exciting ideas happen and also when you both learn!"
This is Gytis and Neringa.
Passionate travellers, Workawayers and film producers, Gytis and Neringa help us put together our videos by visiting hosts and following Workawayers on their travels. They were responsible for our video which you can see on the front of page of the site or here.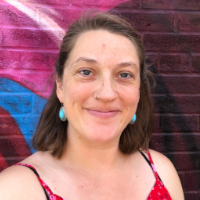 This is Mariah.
Mariah is one of our regular workaway bloggers. She has been a world traveller since the tender age of 8 years old when her parents took her to visit her grandparents in Germany. By the age of 13 she was trekking through dense jungle in Belize and climbing ancient Mayan temples.
She discovered Workaway in 2013 after her younger sister used the site to plan her own study semester abroad and fell in love with the idea of volunteering while travelling. Taking a year long sabbatical, Mariah stayed with hosts in France and Ghana, gaining valuable experience in the non-profit world and helping her make a career change when coming home.
When not travelling, she's usually writing about travelling, or planning her next adventure. You can also find her training for a marathon, cooking a family-style meal for friends, or spending time in the garden with her golden retriever, Faith.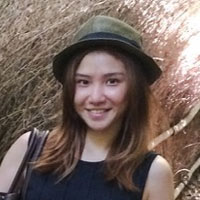 This is Li Wern.
Li Wern is from Singapore but is currently living in Hong Kong. She has backpacked Europe in her younger days, traveled to many cities around the world, and has lived in Japan for a while. Li Wern speaks fluent Singlish and Mandarin and also basic Japanese and Korean. A big ski enthusiast, you will definitely find her skiing down some slope in winter. Li Wern spends a lot of time in the kitchen, cooking, baking or making kimchi when she is not working.
"Workaway brings people and communities together. It is wonderful to see this in my job everyday and how committed the people in Workaway are to making it happen. I am really happy to be part of the Workway family. Travel is the only thing you buy that makes you richer. Collect moments, not things!"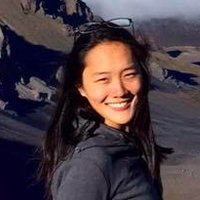 This is Yika.
Yika grew up in Hong Kong and has spent half a year in Hawai'i for a study abroad which made her crave for more adventures. Her hobbies are dancing, hiking, yoga (sunset yoga by the beach!) travelling and eating… She speaks English, Cantonese and Mandarin.
"It is exciting to learn about different cultures and get a different perspective on travelling and living away from home. Home is not a place but a feeling!
The first time I discovered Workaway, I spent hours sifting through the website. It is the perfect way to travel as a local and get immersed into the culture. The best part of Workaway is seeing the feedbacks and the way we impacted people's lives-while discovering some amazing hosts and adding it to our own 'go to list'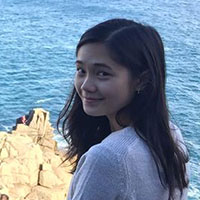 This is Jocelyn.
Born and raised in Hong Kong. Jocelyn made her first backpacking trip through Europe during her study abroad in the UK, and is now living vicariously through the Workaway experiences she reads about every day. When not working, she enjoys creative writing, reading, and snooping through the internet for social satire and obscure music remixes.
"It's amazing to see how the Workaway site brings people with different lifestyles together through cultural exchange, mutual respect, and a willingness to help each other. Travelling is the best way to learn beyond our own ways of life, and understand the full possibilities the world can offer."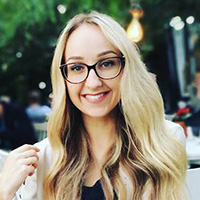 This is Aira.
Aira grew up in Lithuania and started to travel when she was 17 years old. She has backpacked through Europe in her younger days, plus Canada and North America for around 6 months during her studies. She is highly curious about life, loves exploring new countries, people and cultures. Aira also has a great passion for animals, fashion, photography and singing. You can find her singing Whitney Houston songs most of the time! Now she is a part of the Workaway support team.
"Workaway has an amazing mission and I love being a part of it! It is not just about discovering new fascinating countries but also meeting amazing people along the way and making new friends for life. I'd really love for all of you to find the many exciting adventures that are out there waiting for you".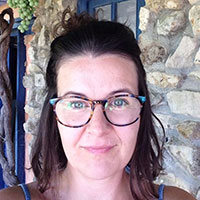 This is Abbey.
Born in the UK but after studying Spanish decided to actually learn how to speak it and moved to Spain with nothing but a small suitcase and never went back. Now settled on a small farm In the South of Spain with two young boys.
Before having children she backpacked around Europe and North Africa and discovered Workaway in the last weeks, 'I wish I had known about it at the start!' 'I love reading feedback and hearing about the amazing experiences people are having through Workaway both hosts and volunteers are so grateful and enriched.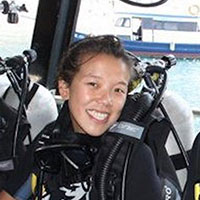 This is Chor.
Chor makes up part of the support team, originally from the UK and recently moved to Hong Kong.
She first got the taste for travelling when she travelled around the US for her 21st birthday. Since then she's travelled Parts of Asia, Europe, South Africa, India, lived in Australia for 2 years and now enjoying a new life in Hong Kong.
Its amazing to see how WorkAway has opened a whole new world of ways to experience travel off the beaten track and brought together so many people, communities and cultures. The opportunities are endless and I'm so excited to be a part of it.
---
Workaway Ambassadors