Meet other Workawayers
Once you are signed up as a Workawayer you'll have the option to contact other Workawayers in the area you are visiting.
It's a great way to meet like minded people and discuss travel plans as well as get to know other travellers in the area
You will also be able to see and contact Workawayers in the areas you are planning to visit.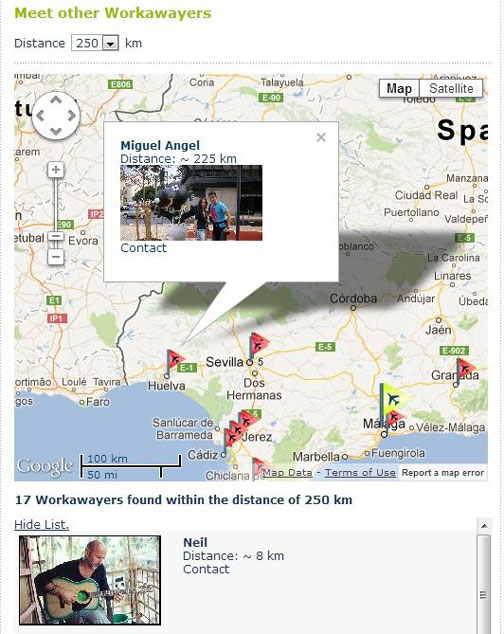 Your approximate position will be shown on a map and you will be able to see the whereabouts of other workawayers nearby.
By just clicking on the "contact" link next to their photo, you'll be able to send them a quick message.
Take me to Meet up. (You must be logged in as a workawayer to use this feature and have geolocation in your browser switched on)