Who we are.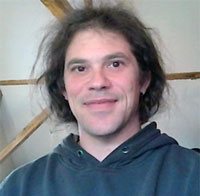 This is Alex.
He is our designer/programmer/ magician
Alex has been developing websites since 1998, and immediately liked the Workaway idea, since he had done quite a bit of travelling himself back in the eighties and nineties.
"I would have loved to have subscribed to workaway.info when I was in my twenties and would travel whenever I got the chance to - but back then there was neither internet (that I knew of) nor Workaway .
Now I have five kids, and I think travelling and volunteering are some of the best things you can encourage your children to do to enable them to meet other cultures in a way they never could, being tourists in a foreign country. What I enjoy most regarding workaway is reading new feedback submitted by workawayers or hosts. It really makes me feel good to see that our site is influencing so many lives in a positive way."
If you have technical questions or problems with workaway, Alex will be glad to help you.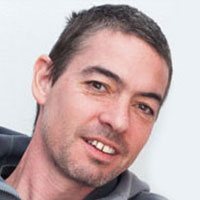 This is Chris.
He will try to help and give advice to workawayers and hosts using the site.
He has travelled quite extensively starting backpacking in Europe as a teenager, riding a trusty, rusty Royal Enfield motorbike the length of India, a bicycle the length of Europe, living and voyaging on a sailboat and flying around the US on a private jet with The Rolling Stones!
"The information age has given us so much to make our lives easier, but for those who are on the move and looking to be involved in the places they visit, Workaway provides an opportunity that was just not possible when I started out travelling in the early 90s armed with a thick (usually out-of-date) guide book.
My partner and I have just had our first child, I'm a keen photographer and play in a reggae band."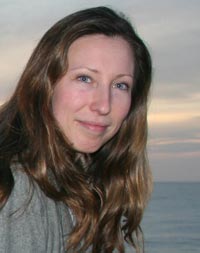 This is Alice.
She helps with email enquiries, helps to keep our host list in order she´s also available to answer media enquiries.
She has backpacked around South America and spent a year working in Australia. She fell in love with the Spanish language and studied in Cuba, Argentina and Spain. She has also toured for several years with theatre companies as a stage manager around the UK and in the US.
"I discovered the workaway site in 2010 and it enabled me to get away and practice my languages, when I couldn't have afforded to otherwise. I like the fact that Workaway isn't just for gap year students - there are volunteers of very different ages and backgrounds and with unique skills to offer. I love hearing about the experiences that people have had through the site and the friendships that are created.
Although I'm a Londoner, i've ended up settling abroad and have just had a baby daughter with my Spanish partner, so I´m looking forward to us travelling together as a family."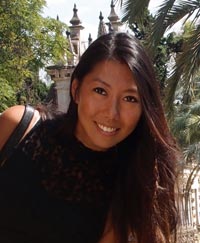 This is Alicia.
Based in Asia, she helps run the workaway virtual office, She´s also our social media guru and helps with design.
Having backpacked travelled and volunteered extensively in many different parts of the world. She started Workawaying in 2012, and now has joined our team to help with hosts and development in Asia. She speaks English Spanish, Cantonese and Mandarin as well as a smattering of other Asian and European languages. When not travelling you´ll find her in a dance studio or watching some film you´ve never heard of.
"I love how the countless opportunities and adventures found via the site can really inspire and open up the imagination to a real world of possibilities. It is my insane way of keeping my sanity! The best part of working at Workaway is being able to witness how it has helped so many people- both hosts and Workawayers, creating their own lives; reaching out to their dreams and inspiring the others to do the same."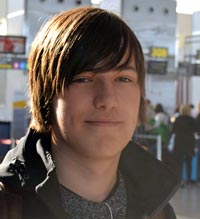 This is Robin.
He helps us keep our host list in order as well as organize our database. He helps us part time whilst studying but has already travelled in central America the States and recently visited Nepal on a Workaway trip.
He was brought up bilingual Spanish/ English and when not working or studying you´ll find him trying to disprove many of Newtons laws.