Volunteer with yachting & travel in Turkey
Pays: Turkey

Last Activity: 05.21.2013
Description
We're based in Fethiye, a beautiful town located at south cost of Turkey. We own/run number of yachts operating cruises/charters, organise tours to various destinations in Turkey and also just opened a new hostel in Fethiye. Our gulet cruises are a highlight of Turkey, very popular with travellers. Our clients are mostly from English speaking countries & fun / adventurer age groups in general. There could be various positions depending on what time of the year it is and if you're the right person.
Région
Fethiye
Type de travail
Help with Computers / internet,
Other,
Helping with Tourists,
General Maintenance
Travail
Dear Travellers

We may have different positions depending on periods and availabilities, could be:
- Help out with customers at our hostels
- Bar work on yachts (We're not looking for normal chef, captain, skippers since we already have local / licensed)
- Office web help (not bad as it sounds, location by the marina / environment close to our hostel / hotel / yachts)

We prefer active, talkative people to give information, organise activities etc.. All jobs are flexible and fun. Involves different activities, meeting travellers and tourists. Volunteers would have time to enjoy the area, take free trips / activities etc...

Note: we receive many enquiries, feel free to apply but we will most likely accept;
- People staying at least more than 1 month
- Native English speakers (especially from oz, nz, us, sa)
- Age 20 to 40
- People with experience in online social media experience, video editing, graphic design etc

POSITIONS WE ARE CURRENTLY LOOKING FOR:
- Guesthouse positions, previous experience in a hostel/guesthouse would be beneficial. Will be involved with everything from check ins and check outs to assisting with breakfast. Also will be telling Alaturka tours to guests. Only apply if you plan to stay one month or longer for this role
- Social media manager - we currently have several facebook, twitter, pinterest pages and other social media sites, need a social media whiz to help us out. Will involve getting out and about so you can write blogs for our website about our tours, cruises etc Will also need to assist in writing copy for our new websites
Langues parlées
English
Logement
Please ask
Autres choses...
Accommodation:

Hostel or Office work: Dorm bed in our hostel. Our office is at the Marina, Hostel is only 200 meters walk our office. We're at the centre next to all the shops, nightlife, restaurants, water etc...
Hotel/hotels: Dorm bed

Yachts: On deck:)

We already have crew that does all the work but when we saw this site, we thought it would be good idea to have native speakers & travelers to volunteer and help out on our operations. It's a great way to explore the country, meet other travelers and get experience on tourism / yachts industry.
My Photo Album
Click to enlarge.
<! -- end div #pic_3835-->
<! -- end div #pic_3836-->
<! -- end div #pic_3838-->
Host ref number: 3295268854bf
Feedback left about host

(excellent)
de Marise [03.18.2013]:
pour
host
We stayed with the Alaturka crew for just under 1 month. It has been one of the best things we have done on our 6 month trip. Everyone was so awesome and really friendly! Ned is so laid back and Tara was so sweet and fun to hang out with. The food you get 3 times a day is soooooo yummy and the hostel is right opposite the marina so you have a
more
A BIG, MASSIVE, ENORMOUS THANK YOU FROM THE ALATURKA TEAM!
Marise and James are AMAZING! They stayed with us just under a month and powered through any work we threw their way. They are both super friendly, could chat easily with our guests and customers and really became part of our little team.
We wish them all the best for their future
more
Matt stayed with us for a couple of months at the end of summer last year. He quickly became a part of the Alaturka family and we were sad to see him go! Matt's graphic design work is brilliant as is his enthusiasm and positive attitude. Everything is done with a smile on his face! We would have him back in a second!

(excellent)
de Sally [06.10.2011]:
pour
host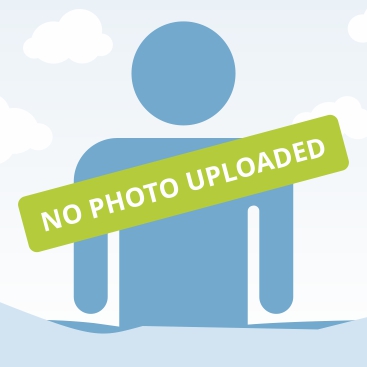 I volunteered at the Guesthouse for 2 weeks and wish i could have stayed all summer!! Ned and all the other staff are friendly and made me feel at home. Its also a great way to meet other travelers and there are loads of things to do and see around Fethiye. The accommodation and food provided was also excellent. Would highly recommend this place
more

(excellent)
de Siubhan [07.02.2010]:
pour
host
I stayed with Ned and the friendly team at Alaturka and had a really enjoyable experience. Ned is easy going and after showing you what he needs done is happy to let you get on with it. The food is amazing and there's lots of it! Fethiye is buzz of activity with markets, shops, restaurants and full of friendly Australians to play with. There
more
Veuillez vous connecter pour laisser votre feedback.