Se voluntario en una granja coon animales, arboles frutales y vegetales en Tumbaco cercano a Quito
Guardar en mi lista de Anfitriones
País: Ecuador

Evaluación de anfitrión


6
Ultima actividad

09/12/2013
Descripción
We live near Mindo, a place well known in Ecuador for its nature, rivers and birdwatching possibilities, it's called the "rainforest in the mountains".

We are a family of 5 and have a 45 ha piece of land 40 minutes away from town.
The land is bordered by a big river, some small rivers and has about 35 ha of untouched rainforest. We keep bees, chickens, goats, pigs and have two big dogs and two cats. Our veggies and animals are organically grown, we try to live in a self-sustainable way as much as possible. We are not vegetarian, but in practice only eat meat perhaps twice a month. We make our own bread and prepare all food from scratch and with fresh ingredients.

There is a wooden house for the family and another one for the volunteers, two rivers, 2 acres of banana and coffee, some acres of pasture, a veggie garden, two greenhouses and many more acres of virgin cloud forest.

There is no wifi, no phone, no electricity (we do have a generator to charge phones, etc). There sure is running water (from a natural spring), a compost toilet and a WARM shower. We also run a small café and shop in town, so help is sometimes needed there too.

There are many things to do: feeding and caring for the animals, taking care of the veggies, some maintenance and building work, clearing, planting and reforesting, preparing food, some occasional childminding.

Some important info:

1. There are no fees and cost involved in volunteering with us
2. There are most likely other volunteers here at the same time
3. Depending on what the job is work starts early or very early
4. The work is diverse: gardening, planting, building things, animal care, preparing food, harvesting; ocasionally it could also include some childcare and helping running the coffee and shop.
5. We request a minimum stay of 2 weeks

If you would like to be part of our project, please drop us a line telling us a bit about your interests and especially skills like "I can flap my ears", "I can cook a dinner for 12 with only water and grass" or "I can carve wooden doves out of a beer can".

We would very much appreciate your time and your help.

Genny, Ingo and Family
Área
Mindo
Tipo de trabajo
Teaching,
Other,
Language practise,
Helping with Tourists,
Animal care,
Help in the house,
Help with Eco project,
Farming,
General Maintenance,
Cooking / shopping,
Babysitting / child care,
Building,
Gardening
Trabajo
Hello interested volunteer,

Some important info up front:

1. There are no fees and cost involved in volunteering with us
2. There are most likely other volunteers here at the same time
3. Depending on what the job is work starts early or very early
4. The work is very diverse
- Planting
- Building with wood or cob
- Animal care
- Preparing food
- Harvesting

We are a family of 5 and we live on a 45 ha piece of land 40 minutes away from Mindo.
The land is bordered by a big river, some small rivers and has about 35 ha of untouched rainforest.

We have moved here already with a zoo, now we want to start breeding goats, sheep, donkeys, horses, chicken, ducks, geese and more for our own consumption, to sell and for helping with farm work.

Mindo is a very well known area in Ecuador and called "rainforest in the mountains". It is a bird-watcher paradise and there are lots of untouched and protected area all over.

If you would like to be part of building up this paradise and help us maintain a bit of nature, please drop us a line telling us a bit about your interests and especially skills like "I can flap my ears", "I can cook a dinner for 12 with only water and grass" or "I can carve wooden doves out of a beer can".

We will be happy to receive you.

Genny, Ingo and Family
Idiomas hablados
english,spanish,german,french
Alojamiento
Depends - dorm, own room or tent
Un poco más de información

Aceso a internet

Aceso a internet limitado

Tenemos animales.

Somos fumadores
Volunteering hours expected
5 not including breaks
Photos
My Photo Album
Clic para ampliar
Número de referencia de anfitrión: 218821171798
Comentarios escritos sobre este anfitrión

(Exelente)
por Emma [15/09/2013]:
para
host
We've been on the road for a little while now and staying with Genny, Ingo, Elisa, Emily and Laia has easily been one of the highlights of our travels. Genny and Ingo are bright and brilliant, up-front people. They taught us a lot. A LOT! We helped to build a terrace for their house, to construct a house for bees and another for chickens. We
more

(Exelente)
por Florence [15/09/2013]:
para
host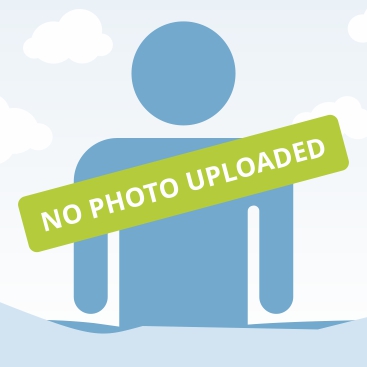 It was our first workaway experience and it couldn't be better! The work was interesting and varied, every day we learned something new. The family is supernice and the food we ate just delicious. We had a lots of fun we the 5, the other volunteers and the animals. Especially we liked the pool...;)!

Muchissima gracias por todo!

(Exelente)
por eddine [04/07/2013]:
para
host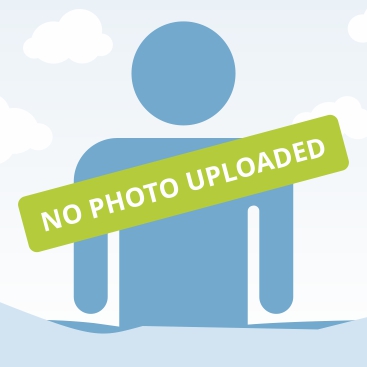 Hola Ingo y Genny !
Muchas gracias para todos estos momentos que hemos compartido con ustedes. Fue una experienca genial para nosotros de vivir y trabajar en la finca, con los animales y todas las plantas : que buenos recuerdos!! Esperemos que los corderos y la oveja estan bien.
Muchos besos,
Eddine y Ophélie

(Muy Bien )
por Gaëlle [21/04/2013]:
para
host
Hi all the family
We enjoyed our 10 days with you.
We hope Chimay and Gaelle are doing well !
Due to you we are now expert in ciment !

Thanks for everything

ps : It s more 7 or 8 hours including breaks than 6 but awsome hot tub !

(Exelente)
por gabriela [05/03/2013]:
para
host
Ingo! Genny !

Been thinking a lot of the time spent with you over there !
Good good memories, hope everything is going alright over there and that you are now spending some time on that jacuzzi ! let me know how it went pls !

Im back in mexico and used to flush the toilet now haha..

say hello to laya, miss her so much.

hugs ! Gaby

(Exelente)
por Hester [07/12/2012]:
para
host
Spent just over 3 brilliant weeks here. Hard work but one of my fondest memories from travelling with a really welcoming family.
Por favor inicie sesión y visite este perfil para dejar su comentario.