Beachfront property in Tasmania. The best of OZ!!
Description
Brony is having medical treatment and some days must rest. Someone who can help with housework, feeding pets, cooking. Practical, functional and reliable. Great if you can drive and take Brony to medical appointments

Thinking about doing a few simple home renovations - painting and/or building depends on your skill- experience essential

Could suit couple, one help with house, other with renovations

Can sign WHV 2ND YEAR VISA EXTENSION - all our helpers have been successful

Private beach, rainbows, sunrises, sunsets, big starry nights(Milky Way), Aurora Australis(Southern Lights) penguins, dolphins, whales, native animals...
Sounds like a tourist commercial-a helper experienced all this in his 1st week!
TASSIE is not small, looks small next to mainland Australia yet is size of Ireland/Denmark & 2X Netherlands. Sister to Hokkaido, Japan. Very diverse - 45 mins south of Hobart

HOUSE/PET SITTER NEEDED MAY 2014 about 4 weeks. Can arrive earlier to learn routine and/or get more WHV days.

We plan to have a family holiday and need someone to look after our much loved pets. You will be living in our home alone some of the time and it is a position of great responsibility - experience with horses and dogs essential. Car available to experienced driver

**MINIMUM STAY 3 WEEKS, prefer longer. We've made good friends with helpx, exchange of knowledge & laughter. Some helpers stay 6 months, many return & we're still in contact with 1st helpers. ***Happy helpers who appreciate EXCHANGE - What you give you get ***Give a Smile-Get a Smile ***Give Respect-Get Respect

**MUST LOVE ANIMALS - 5 horses, 7 cats, chickens & 2 giant 75 kg dogs, Newfoundlands (chien de Terre-Neuve).Very gentle teddy bears. Dogs & cats share our home(aren't they kind!)- always pet hair:) All animals have been rescued & have a happy ever after home with us

PLEASE read our profile - lots of info, open & honest. Email us - what interests, passions, skills, work experience, what you do when not travelling, family, where you come from etc. How long you want to stay & why?

Brony is very ill so really appreciate help. Share duties with family - Cook a meal, clean, laundry, feed animals, farm jobs. We need someone who sees what needs to be done and gets on with it, there will be times when you work alone. We are still having fun, now more than ever, that's important. Laughter is the best medicine

EXPERIENCED RIDER. Someone who can confidently handle horses and put on rugs/coats. There is not really any work needed with horses, they are pets mainly. So not suited to people who only want to work with horses and nothing else

Hosts invest in helpers; good food, good coffee, tea, snacks, yes, even chocolate, icecream, soft drinks, free Wifi, free laundry, satellite TV so all sports channels, etc, Movies, private room. We offer work clothes, we often give gifts, you live as family.
We take people out, fishing, horseriding, sports, snorkelling, night clubs, festivals, road trips. Help with Visa & Aust.info, tax, saving money when travelling etc. Have organised paid work for good helpers.
WE want helpers who understand and respect this.- see the value of what we happily give. It is not about $, it is more than that.

It's a lifestyle farm, not profit but still the hard work. Organic fresh produce & seafood/meat. Simple,rustic,humble home NOT IKEA - NOT consumerism & pretentious.
House is wood, 100 years old, always repairing using recycled items. REUSE is much better than RECYCLE. Visit secondhand shops, tips etc which is fun & a good laugh.
REUSE, RECYCLE, REDUCE

Learn skills, produce/preserve food, pasta, pate, wood fired pizzas, bread, pastries, cheese, wine etc, cook with wood fire. Catch/clean fish, natural animal care, natural medicines, building.
Great life but takes time & effort, country life can be hard. Expect to work hard and get dirty

Steve has mechanical business specialising in LPG conversion, a cleaner "greener" fuel. Has helped visitors with their vehicle or buy a reliable safe vehicle.

Our children, Kate 21 & Nik 22, take visitors on road trips, social events, clubbing, festivals,etc.

Steve is from Greek heritage so expect lively, noisy, passionate & loud philosophical discussions

Family interests; sports, football, tennis, music, water sports (fishing, snorkelling) craft. Happy to share large collection of instruments, wetsuits, snorkel gear, bikes. Maybe chance to play/train in local team
Area
Tasmania
Type of help
Gardening,
Building,
Cooking / shopping,
General Maintenance,
Farming,
Help with Eco project,
Help in the house,
Animal care,
Helping with Tourists,
Language practise,
Other,
Help with Computers / internet
Help
GUESTHOUSE BUSINESS - clean to High standard/Attention to detail. Helpers will be required to do this work, it has priority. See website
Maybe stopping this business soon.

BUILDING - Functional person who can swing a hammer & practical hands:)

GARDEN always needs love

GENERAL HELP, FEEDING PETS, COOKING, helping around home and farm, some cleaning.

HORSES - Are pleasure only not "work". Very friendly, gently, naturally handled -see the difference. Brony's passion, has own horses for 40+ years & has natural way to interact. Nothing in their mouth, no discomfort or resistance. Horses are very gentle animals (they are not predators) use gentle approach & communicate with them for better relationship. Trust is made. People make the horse have problems - horses are not born bad. All horses are rescued and love people.
Before riding Brony to see you interact as they're not riding school robots. If you don't know how to saddle, rug, have only ridden in arenas, you are not experienced. Sorry due to ill health, can not give lessons.
Languages spoken
English, Greek, learning French,
Accommodation
Private room, warm, clean - shared bathroom.
What else ...
INTERNET - limited. No downloads. Not suited to someone who needs to have hours everyday. We would rather get to know who is living with us than have someone always on the net or texting on phone.

WATER - we have independant natural water supply so MUST minimise usage. One short shower per day, 3 mins. Minimise laundry etc.

MOBILE PHONE COVERAGE - TELSTRA or OPTUS. Phones wvith BLUE TICK(rural use) or Iphones best for country areas. Other networks maybe cheaper but not cheap if doesn't work.

ALCOHOL - Bring Your Own, we don't have money to buy alcohol for everyone;) We may offer when we have one and expect you return the favour. Alcohol is expensive in Australia. We live a very simple, humble life. We are NOT rich people, our wealth is our lifestyle.

It helps you be successful with hosts if you give lots of info on your profile and email;
Perhaps you have no farm experience, hosts understand this.
What do you do in the real world, how can you help your host?
What hobbies and interests do you have?
Why do you want to stay with that host?
What dates are you available?
Family info, etc.
Good to use the reference system, good or bad. If you have a good experience let the host know you appreciated them and let other helpers know it's a good place. If its not good, let the hosts know so they can make changes and also let other helpers know of possible problems.
Keep it true and factual and not personal attacks
Other hosts can see you have taken time to do this which shows respect and also what sort of experiences you have.


The negative feedback is from a spammer who never stayed here. They contacted many hosts also with another program and it was spam.
A little more information

Internet access

Limited internet access

We have pets

We are smokers
Volunteering hours expected
Maximum 30 hours per week
Photos
Click images to enlarge
Host ref number: 18791554324c
Feedback left by and about host

(Negative)
[27/10/2011]
This person left negative feedback for me yet never visited. I have since found out that they spammed 100's of hosts. :(

(Negative)
[12/06/2011]
Contacted me with regards to work exchange. Despite me giving detailed letter spelling our lifestyle, work, geography etc she kept asking same questions that were in the letter. No info of what they could do to help me.
The real alarm to me was explaining that we have only independant water so need to have restrictions, such as 5 minute
more
by Sally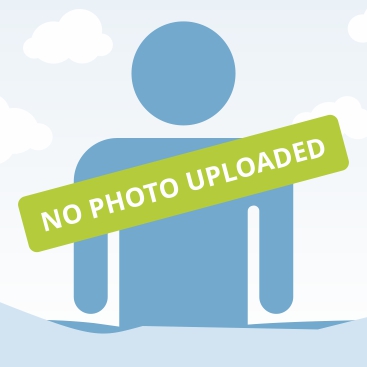 (Negative)
[27/10/2011]
Pretentious princess, rude, dishonest and judgemental. My humble home was not good enough, yet still stayed over a week, doing basically nothing but in her "horrible" room on the internet. Like a teenager, turn off the internet and she came out of her room. Food issues also. Sorry to say but the type of French who give the French a bad name :(
Please log in and visit this profile to leave your feedback.